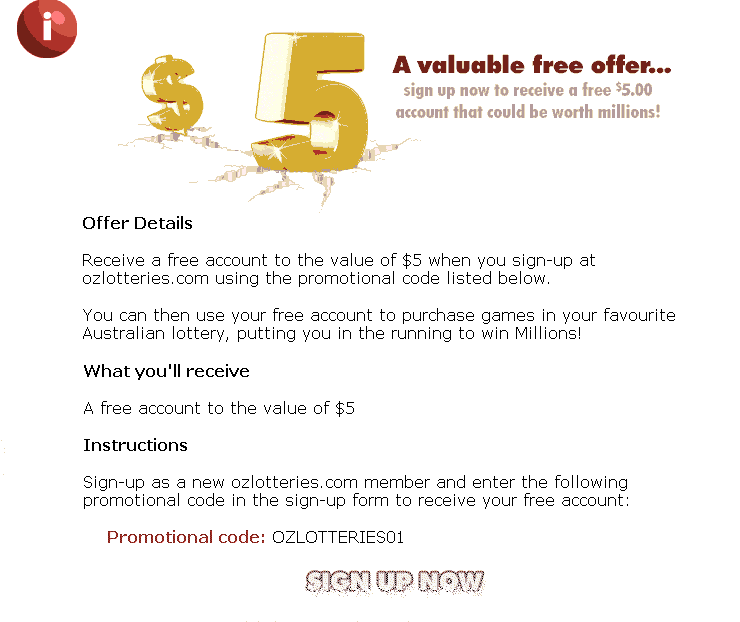 Ozlotteries.com is the exclusive distributor of lottery products via the Internet on behalf
of leading Australian lottery exporters, TMS Global Services Pty Ltd and TMS New South Wales.


TMS is Australia's largest exporter of lottery products with over 500,000 customers being 
serviced in over 40 countries. TMS distributes lottery products worldwide via mail-order 
and as a direct lottery service partner for a number of Asian and South Pacific nations.


TMS operates under strict government supervision and are accredited international 
representatives for Australian Lottery games. (Powerball, Oz Lotteries, Oz Lotto)


TMS has the right to market and retail Australian lottery products both Internationally 
and within Australia.